R2DA Fan arts: http://r2da.wikia.com/wiki/KingVenomRBLX%27s_fan_art
Here is all of my Reason 2 Die Fan Art I made .
Edit
Thank for all my hard-works to keep Reason 2 Die community on in full speed. Here is the fan art I made for Place and Evil.
Reason 2 Die Fan Arts for Place
Edit
Here is my first two fan arts I posted in Reason 2 Die. This is Reason 2 Die Awakening's Easter event for cool items and weapons.
This is the Two Fan art I made for Place -->
How need color bro, it is such a cool fanart ?
People love these fan art because of it is so unique, nobody could draw fanart from piece of paper. So, I made a New fanart was about this lost idea about the future of Reason 2 Die. Zombies will be better than before because of the OP weapons problems ,and survivor will ability to survive the harsh toxic land. Until now everyone run for there live.
Here was the fan arts about the hard event for R2DA..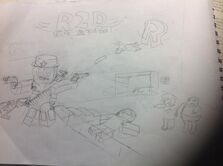 Do you know one video by ROBLOX JOHN (or Swager21) about Fanarts ? Skip to 0:40 , you will hear him said" Even on papers"
You see that is a excellent achievement. --->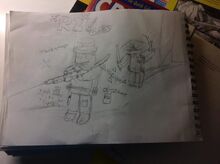 One more thing, I actually had even more fan arts for Place...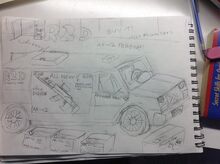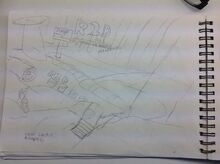 Evil's Fan Arts from @KingVenomRBLX
Edit
Evil tweet the link of my fan arts. Almost everyone saw but, few did. Successfully it have colors, and awesome looks for him.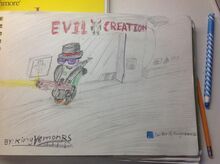 Miscellaneous R2D Fan Art.
Edit
It would be a little nice comic I made about duck's life. Sorry you need to click on this Link.
This is what Place with look in real life. V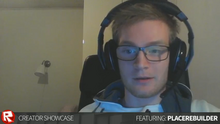 Recent Fan Art
Edit
Would tank be weaker and weaker , made most weapons OP . Enough, Charged Tanks and HMKA (Killer Tanks) , HMKA was the second version of charged tanks. HMKA was a complex robotic zombie already beaten a charged tanks before. HMKA used to be Place's secert guard to protect the admins from deadly hordes and armies of tanks. HMKA would be the longest lasting zombies in the game for crazy immunity and ablities.
*HMKA are only brought by R2D's moderators , Admins and V.I.P because it is way too op for most people.*
HMKA was only spawn once per round and it must refresh in 4 hour if it is destoryed. If tank buyers stopped roam R2D, HMKA reanimate from the termintors. Specificed detail coming soon...
Ad blocker interference detected!
Wikia is a free-to-use site that makes money from advertising. We have a modified experience for viewers using ad blockers

Wikia is not accessible if you've made further modifications. Remove the custom ad blocker rule(s) and the page will load as expected.