Current Rankings and Titles
Rank 0: Noob - People that is new to the game.
Private
People that's still experiencing the apocalypse.

Lance Corporal
People that know how to handle a gun.

Corporal
People that know how to survive.

Sergeant
People that is used to zombie killing.

Staff Sergeant
People that loves to kill zombies.


Master Sergeant
People that have mastered the art of killing.


Second Lieutenant
People that are killing machines.

First Lieutenant
People that is nothing but fantastic.
Colonel
The king of the battlefield

Officer
The Master.

Captain
The Professional.
Major
The Unbeliveable.

General
THE ONE AND ONLY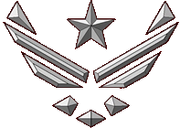 Ad blocker interference detected!
Wikia is a free-to-use site that makes money from advertising. We have a modified experience for viewers using ad blockers

Wikia is not accessible if you've made further modifications. Remove the custom ad blocker rule(s) and the page will load as expected.