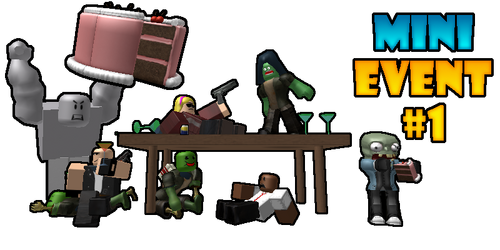 Description
The M8-Event or the 8 Million Visits event, was an event created by PlaceRebuilder to celebrate the reached visit count of 8,000,000 visits. The update was abit late so the game had reached approx 8.4 million visits before the event aired. The new boss: King Cake was added first at 8,700,000 visits. The M8 Event was first thought to test the event slot that got added in v29, but later on developed into a full-scale event.
End of Event Tribute
Trivia
The M8 Event was the first offical event in R2D
The M8 Event was originally made to try out the new Event itemslot
Ad blocker interference detected!
Wikia is a free-to-use site that makes money from advertising. We have a modified experience for viewers using ad blockers

Wikia is not accessible if you've made further modifications. Remove the custom ad blocker rule(s) and the page will load as expected.